The exceptional veterinarians and support team at Animal Emergency Center in Memphis are committed to the care and health of your pets in any emergency situation.
The Team 
No matter what emergency occurs, our team of veterinarians and support staff are here to provide your pet with veterinary care when they need it most. We work as a team with your primary care veterinarian to ensure your pet has comprehensive care even when your regular vet's office is closed.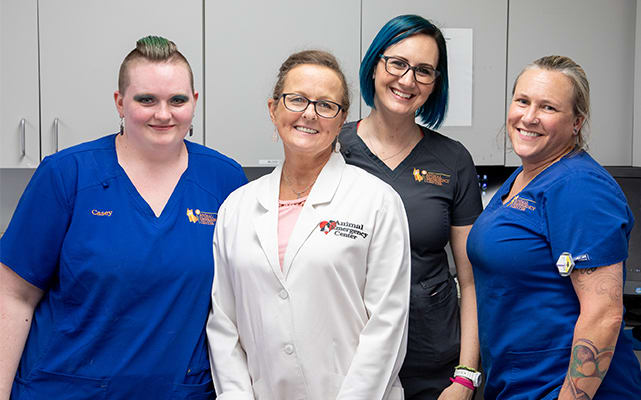 Veterinarians
Our qualified veterinarians are passionate about veterinary medicine and committed to providing quality emergency care to your pet. 
Dr. Ryan Ayres
Dr. Laura Bahorich
Dr. LeAnne Breland
Dr. Valarie Bryson
Dr. Kim Garner
Dr. Tracy Gullett
Dr. Camulous Hornsby
Dr. Darryl King
Dr. Benjamin Kinney
Dr. Matt Lackey
Dr. Jennifer Limbaugh
Dr. Renai Mansel
Dr. Will Sweet
Dr. Wendy Wolverton
Dr. Angie Zinkus

Support Team
Our compassionate support team provides the best possible care for our clients and their pets. Whether your pet suffers a sudden illness, accident, or other trauma, our experienced professionals will be on hand to deliver critical medical attention with compassion and skill.